Event: NDF's 6th Annual Symposium on GNE Myopathy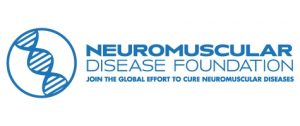 The Neuromuscular Disease Foundation's 6th annual symposium and patient day on GNE Myopathy will take place in Philadelphia, USA on Saturday May 4th 2019 from 9:00 am. The venue is the Philadelphia Airport Marriott.
This event provides patients and families with a full day of updates on GNE research and care, including up-to-the-minute information and presentations from scientists and industry professionals.
Click here to find out more and to register for the event.