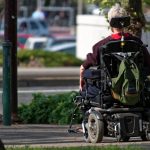 In clinical research, individuals volunteer to participate in studies that aim to uncover better ways to treat, prevent, diagnose and understand human disease. Our clinical research includes clinical trials, where a new treatment or intervention is tested; patient registries, which collect information about disease epidemiology and specific features; and natural history studies, which monitor patients in detail to discover more about how diseases progress.
Dr Hanns Lochmüller is a highly experienced investigator who has led multiple academic and commercially sponsored clinical research studies in Europe and Canada and is now Principal Investigator for multiple adult and paediatric trials in Ottawa. In 2022 pediatric neurologist and neuromuscular specialist Dr Hugh McMillan returned to CHEO after a period working in Montreal. Dr McMillan and Dr Lochmüller work closely together on pediatric neuromuscular research at CHEO, supported by neurologist Dr Alberto Aleman. This provides further opportunities for pediatric neuromuscular patients to participate in clinical trials. The research coordinators work as a joint team helping to run clinical studies for both doctors.
A list of currently active and past trials is provided below.
If you are affected by one of the neuromuscular diseases listed below and would be interested in participating in an Ottawa-based clinical trial, please contact coordinator Emilie Hill-Smith.
If you are a pharmaceutical company interested in Ottawa as a participating centre for your study, please contact Dr. Lochmüller directly.
For general inquiries about the Canadian neuromuscular clinical trial landscape from a patient perspective and advice about what it means to participate in clinical research, please contact Muscular Dystrophy Canada.
Investigators, pharmaceutical company representatives and other stakeholders interested in clinical trials in Canada are also encouraged to visit the NMD4C clinical trial concierge site to see how they can support you.
| Trial Number | Trial Name | Sponsor/Institution | Disease | Recruitment Status | PI | Population |
| --- | --- | --- | --- | --- | --- | --- |
| NCT03692312 | A Randomized, Double-Blind Study to Evaluate the Efficacy and Safety of Tideglusib Versus Placebo for the Treatment of Children and Adolescents with Congenital Myotonic Dystrophy (REACH CDM) | AMO Pharma Limited | Congenital Myotonic Dystrophy | Completed, results pending | Dr. Hanns Lochmüller | Pediatric |
| NCT04281485 | A Phase 3, multicentre, randomized, double-blind, placebo-controlled study to evaluate the safety and efficacy of PF-06939926 for the treatment of Duchenne Muscular Dystrophy. | Pfizer | Duchenne Muscular Dystrophy | Active, Closed for recruitment | Dr. Hanns Lochmüller | Pediatric |
| NCT02500381 | A Double-Blind, Placebo-Controlled, Multi-Center Study With an Open-Label Extension to Evaluate the Efficacy and Safety of SRP-4045 and SRP-4053 in Patients With Duchenne Muscular Dystrophy | Sarepta Therapeutics, Inc. | Duchenne Muscular Dystrophy | Active, Closed for recruitment | Dr. Hanns Lochmüller | Pediatric |
| NCT05185622 | A Phase II Open-Label, Multiple Dose Study to Assess the Safety, Tolerability, Pharmacokinetics, Pharmacodynamics, and Exploratory Efficacy of Vamorolone in Boys Ages 2 to <4 Years and 7 to <18 Years With Duchenne Muscular Dystrophy (DMD) | ReveraGen/Santhera | Duchenne Muscular Dystrophy | Active, Open for recruitment | Dr. Hanns Lochmüller | Pediatric |
| NCT01247207 | An Open-Label, Safety Study for Ataluren (PTC124) Patients With Nonsense Mutation Dystrophinopathy | PTC Therapeutics | Duchenne Muscular Dystrophy | Active, Closed for recruitment | Dr. Hanns Lochmüller | Pediatric |
| NCT04886518 | A Randomized, Double-Blind, Placebo-Controlled Study to Evaluate the Safety and Efficacy of Pitolisant on Excessive Daytime Sleepiness and Other Non-Muscular Symptoms in Patients with Myotonic Dystrophy Type 1, Followed by an Open-Label Extension. | Harmony Biosciences | Myotonic Dystrophy Type 1 | Active, Closed for recruitment | Dr. Hanns Lochmüller | Adult |
| NCT05397470 | A Phase 3 Global, Randomized, Double-Blind, Placebo-Controlled, 48-Week, Parallel-Group Study of the Efficacy and Safety of Losmapimod in Treating Subjects with Facioscapulohumeral Muscular Dystrophy (FSHD) | Fulcrum Therapeutics | Facioscapulohumeral Muscular Dystrophy | Active, Closed for recruitment | Dr. Hanns Lochmüller | Adult |
| NCT04003974 | A Phase 2, Randomized, Double-Blind, Placebo-Controlled, 48-Week, Parallel-Group Study of the Efficacy and Safety of Losmapimod in Treating Subjects with Facioscapulohumeral Muscular Dystrophy (FSHD) with Open-Label Extension (OLE) | Fulcrum Therapeutics | Facioscapulohumeral Muscular Dystrophy | Active, Closed for recruitment | Dr. Hanns Lochmüller | Adult |
| NCT04762758 | A Multi-center, Randomized, Double-blind, Placebo-controlled Phase III Study to Assess the Efficacy, Safety, and Tolerability of PXT3003 in Charcot-Marie-Tooth Type 1A (CMT1A) | Pharnext | Charcot-Marie-Tooth Type 1A | Active, Closed for recruitment | Dr. Hanns Lochmüller | Adult |