We are grateful for the support of numerous funders who make the work of the Lochmüller Lab possible.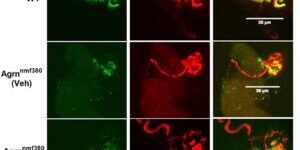 New publication: Modulation of the Acetylcholine Receptor Clustering Pathway Improves Neuromuscular Junction Structure and Muscle Strength in a Mouse Model of CMS
Our new paper, spearheaded by our lab manager Dr Spendiff, is now available online at Frontiers Molecular Neuroscience. This project is a product of an ongoing collaboration with the Zürich-based...