MD/PhD Student
Email Alexa
Alexa is an MD/PhD student at the University of Ottawa who will be completing the  PhD portion of her degree in the Lochmüller lab.
Alexa attended Carleton University for her undergraduate studies where she conducted an honours thesis project in the lab of Dr. Shawn Hayley studying Parkinson's disease in a mouse model. Upon graduating, she moved to Montréal where she completed an MSc at McGill University in the lab of Dr. Geneviève Bernard studying the genetic causes of rare pediatric neurodevelopmental and neurodegenerative diseases.
Alexa is excited to begin her PhD studies in the Lochmüller lab investigating GNE myopathy where she hopes to incorporate both clinical and basic science approaches in her project.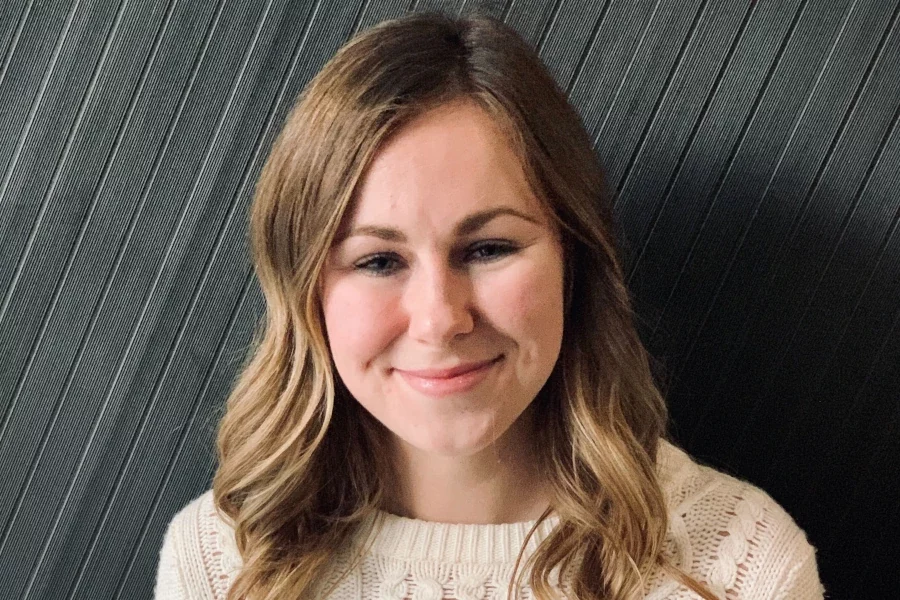 Stafki, SA, Turner, J, Littel, HR, Bruels, CC, Truong, D, Knirsch, U et al.. The Spectrum of MORC2-Related Disorders: A Potential Link to Cockayne Syndrome. Pediatr Neurol. 2023.141 79-86 PMID:36791574
Mirchi, A, Derksen, A, Tran, LT, De Bie, I, Nadeau, A, Lovett, A et al.. A Cockayne-like phenotype resulting from a de novo variant in MORC2: expanding the phenotype of MORC2-related disorders. Neurogenetics. 2022.23 (4)271-274 PMID:35920923
Bainbridge, MN, Mazumder, A, Ogasawara, D, Abou Jamra, R, Bernard, G, Bertini, E et al.. Endocannabinoid dysfunction in neurological disease: neuro-ocular DAGLA-related syndrome. Brain. 2022.145 (10)3383-3390 PMID:35737950
Fiore, JF Jr, El-Kefraoui, C, Chay, MA, Nguyen-Powanda, P, Do, U, Olleik, G et al.. Opioid versus opioid-free analgesia after surgical discharge: a systematic review and meta-analysis of randomised trials. Lancet. 2022.399 (10343)2280-2293 PMID:35717988
Ghaleb, Y, Elbitar, S, Philippi, A, El Khoury, P, Azar, Y, Andrianirina, M et al.. Whole Exome/Genome Sequencing Joint Analysis of a Family with Oligogenic Familial Hypercholesterolemia. Metabolites. 2022.12 (3) PMID:35323704
Macintosh, J, Derksen, A, Poulin, C, Braverman, N, Vanderver, A, Thiffault, I et al.. Novel biallelic variants in NRROS associated with a lethal microgliopathy, brain calcifications, and neurodegeneration. Neurogenetics. 2022.23 (2)151-156 PMID:35099671
Derksen, A, Shih, HY, Forget, D, Darbelli, L, Tran, LT, Poitras, C et al.. Variants in LSM7 impair LSM complexes assembly, neurodevelopment in zebrafish and may be associated with an ultra-rare neurological disease. HGG Adv. 2021.2 (3)100034 PMID:35047835
Lemire, G, Ito, YA, Marshall, AE, Chrestian, N, Stanley, V, Brady, L et al.. ABHD16A deficiency causes a complicated form of hereditary spastic paraplegia associated with intellectual disability and cerebral anomalies. Am J Hum Genet. 2021.108 (10)2017-2023 PMID:34587489
Helman, G, Mendes, MI, Nicita, F, Darbelli, L, Sherbini, O, Moore, T et al.. Expanded phenotype of AARS1-related white matter disease. Genet Med. 2021.23 (12)2352-2359 PMID:34446925
Derksen, A, Mirchi, A, Tran, LT, Cao-Lei, L, Oskoui, M, Srour, M et al.. A Novel De Novo Variant in DYNC1H1 Causes Spinal Muscular Atrophy Lower Extremity Predominant in Identical Twins: A Case Report. Child Neurol Open. 2021.8 2329048X211027438 PMID:34368388
See more on PubMed