Research Assistant
Email Jarred
Jarred Lau graduated with a BSc (Biology and Biotechnology) from Carleton University November 2018. During his undergraduate studies he worked as a co-op student for Agriculture and Agrifood Canada under Dr. Sara Martin where he used flow cytometry to study the evolutionary genetics of the Brassicacea family of plants. He also worked in Dr. Wong's Lab at Carleton investigating antimicrobial resistance to monensin in soil dwelling bacteria to complete his undergraduate thesis.
Jarred graduated with an MSc in Cellular and Molecular Medicine from the University of Ottawa investigating genetic causes of congenital myasthenic syndromes (CMS).
Currently, Jarred is continuing his work as a Research Assistant in the Lochmuller Lab and is developing optogenetic zebrafish models for GNE myopathy and CMS. Jarred is also working to streamline a high throughput workflow using zebrafish for the validation of novel genes and therapeutics for neuromuscular disorders.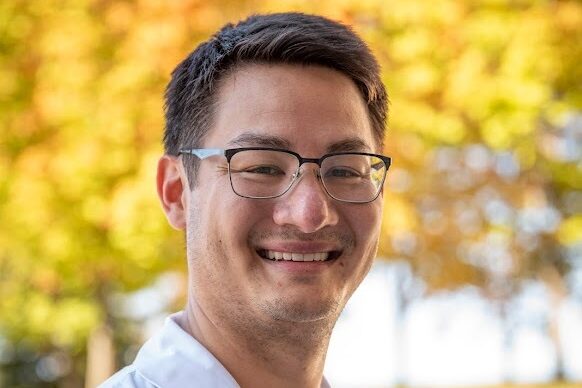 Arlt, A, Kohlschmidt, N, Hentschel, A, Bartels, E, Groß, C, Töpf, A et al.. Novel insights into PORCN mutations, associated phenotypes and pathophysiological aspects. Orphanet J Rare Dis. 2022.17 (1)29 PMID:35101074
Matalonga, L, Hernández-Ferrer, C, Piscia, D, Solve-RD SNV-indel working group, Schüle, R, Synofzik, M et al.. Correction to: Solving patients with rare diseases through programmatic reanalysis of genome-phenome data. Eur J Hum Genet. 2021.29 (9)1466-1469 PMID:34393220
Matalonga, L, Hernández-Ferrer, C, Piscia, D, Solve-RD SNV-indel working group, Schüle, R, Synofzik, M et al.. Solving patients with rare diseases through programmatic reanalysis of genome-phenome data. Eur J Hum Genet. 2021.29 (9)1337-1347 PMID:34075210
Töpf, A, Pyle, A, Griffin, H, Matalonga, L, Schon, K, Solve-RD SNV-indel working group et al.. Exome reanalysis and proteomic profiling identified TRIP4 as a novel cause of cerebellar hypoplasia and spinal muscular atrophy (PCH1). Eur J Hum Genet. 2021.29 (9)1348-1353 PMID:34075209
See more on PubMed