PhD student in Cellular and Molecular Medicine
Email Malaichamy
Malaichamy Sivasankar holds a BTech in Biotechnology and a MTech in Molecular Biology and Human Genetics from Tamil Nadu Agricultural University and Bharathiar University, India.
He did his postgraduate internship at Vision Research Foundation, India under Dr. Madhavan Jagadeesan and also worked as a research fellow in an ICMR-INSERM funded project on Congenital Stationary Night Blindness (CSNB) under the guidance of Dr. Soumittra Nagasamy in the same institution from 2011 to 2014. He was associated with MedGenome Labs Ltd., India between 2015 and 2020 which has given him prodigious knowledge in NGS based genetic testing, clinical reporting and their implication in treatment and management of various genetic disorders predominantly neuromuscular disorders. He was also involved in research projects on genetics of retinoblastoma and inherited retinal disorders.
Currently he has enrolled as a PhD student in Cellular and Molecular Medicine at the University of Ottawa under the supervision of Dr. Lochmüller, where he is elated to research on exploring novel genes and mechanisms implicated in undiagnosed neuromuscular disorders.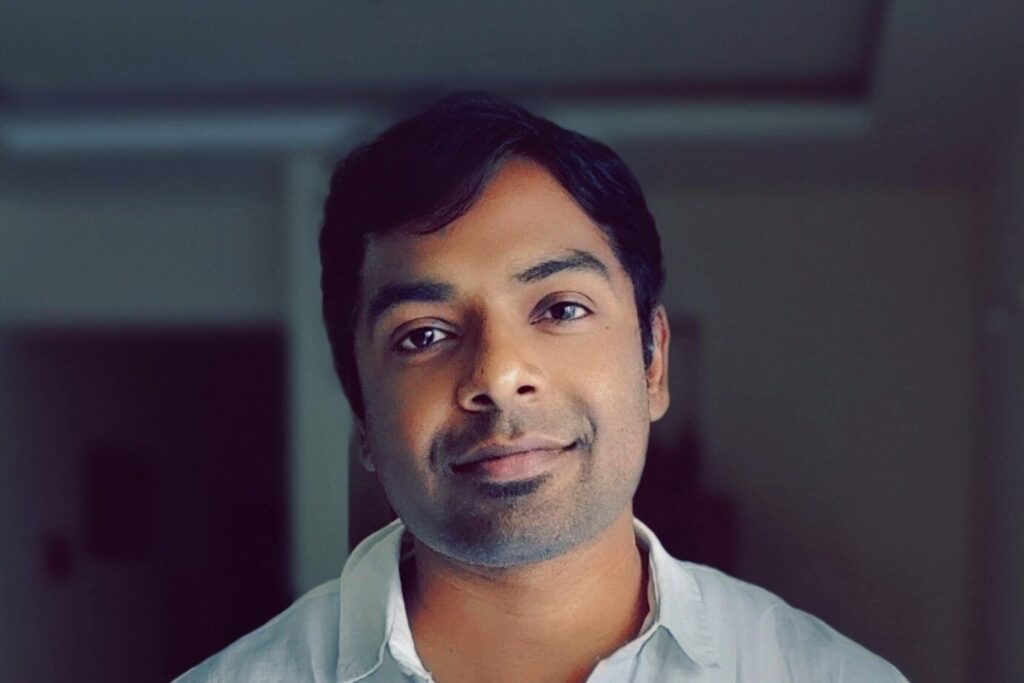 Read more about Malaichamy
Gupta, H, Malaichamy, S, Mallipatna, A, Murugan, S, Jeyabalan, N, Suresh Babu, V et al.. Retinoblastoma genetics screening and clinical management. BMC Med Genomics. 2021.14 (1)188 PMID:34294096
Chandrasekharan, SV, Sundaram, S, Malaichamy, S, Poyuran, R, Nair, SS. Myoneuropathic presentation of limb girdle muscular dystrophy R8 with a novel TRIM32 mutation. Neuromuscul Disord. 2021.31 (9)886-890 PMID:34244021
Yohe, S, Sivasankar, M, Ghosh, A, Ghosh, A, Holle, J, Murugan, S et al.. Prevalence of mutations in inherited retinal diseases: A comparison between the United States and India. Mol Genet Genomic Med. 2020.8 (2)e1081 PMID:31816670
Wall, JD, Ratan, A, Stawiski, E, GenomeAsia 100K Consortium. Identification of African-Specific Admixture between Modern and Archaic Humans. Am J Hum Genet. 2019.105 (6)1254-1261 PMID:31809748
GenomeAsia100K Consortium. The GenomeAsia 100K Project enables genetic discoveries across Asia. Nature. 2019.576 (7785)106-111 PMID:31802016
Malaichamy, S, Sen, P, Sachidanandam, R, Arokiasamy, T, Lancelot, ME, Audo, I et al.. Molecular profiling of complete congenital stationary night blindness: a pilot study on an Indian cohort. Mol Vis. 2014.20 341-51 PMID:24715752
See more on PubMed