Postdoctoral Fellow
Email Romane
Romane Idoux completed her PhD in 2022, carried out under the supervision of Pr. Bruno Allard at the NeuroMyoGene Institute in Lyon (France). The aim of Romane's thesis was to perform a comprehensive characterization of up-to-now unexplored excitation-contraction coupling (ECC) in isolated skeletal muscle fibers from adult zebrafish using electrophysiological techniques combined with intracellular Ca2+ measurement. These properties were then investigated in a pathological condition from a zebrafish model of Bethlem myopathy.
During Romane's PhD, she also taught practical courses in animal physiology to undergraduate students at the Claud Bernard Lyon 1 University.
Romane is interested in fundamental research on rare neuromuscular disorders, and has joined the Lochmüller Lab to start a new research project.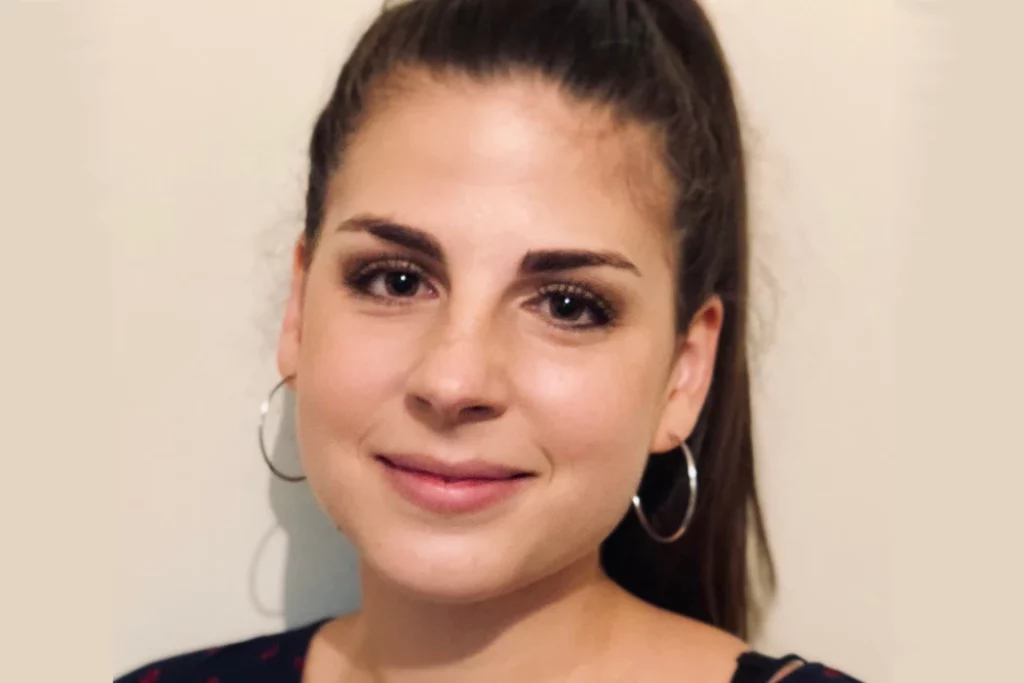 Idoux, R, Exbrayat-Héritier, C, Sohm, F, Jaque-Fernandez, F, Vaganay, E, Berthier, C et al.. A mechano- and heat-gated two-pore domain K+ channel controls excitability in adult zebrafish skeletal muscle. Proc Natl Acad Sci U S A. 2023.120 (45)e2305959120 PMID:37903280
Idoux, R, Bretaud, S, Berthier, C, Ruggiero, F, Jacquemond, V, Allard, B et al.. Superfast excitation-contraction coupling in adult zebrafish skeletal muscle fibers. J Gen Physiol. 2022.154 (9) PMID:35767225
Idoux, R, Fuster, C, Jacquemond, V, Dayal, A, Grabner, M, Charnet, P et al.. Divalent cations permeation in a Ca2+ non-conducting skeletal muscle dihydropyridine receptor mouse model. Cell Calcium. 2020.91 102256 PMID:32866694
Stringer, RN, Jurkovicova-Tarabova, B, Huang, S, Haji-Ghassemi, O, Idoux, R, Liashenko, A et al.. A rare CACNA1H variant associated with amyotrophic lateral sclerosis causes complete loss of Cav3.2 T-type channel activity. Mol Brain. 2020.13 (1)33 PMID:32143681
Idoux, R, Bretaud, S, Berthier, C, Jacquemond, V, Ruggiero, F, Allard, B et al.. [Unraveling the pathophysiology of Bethlem Myopathy using a unique zebrafish model for the disease]. Med Sci (Paris). 2019.35 Hors série n° 2 39-42 PMID:31859630
Fuster, C, Idoux, R, Berthier, C, Jacquemond, V, Allard, B. Mammalian skeletal muscle does not express functional voltage-gated H+ channels. Am J Physiol Cell Physiol. 2018.315 (5)C776-C779 PMID:30281323
See more on PubMed