Lochmüller Lab Welcomes New Students
Published: 22 September 2021
Our lab is growing! We are excited to introduce two new students who have joined the Lochmüller Lab this fall.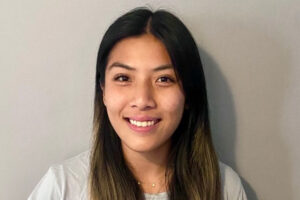 Kelly has joined as a Master's student in Cellular and Molecular Medicine to study the effects of forskolin and salbutamol in a mouse model for congenital myasthenic syndrome (CMS). She recently graduated with a BSc in Specialized Honours Kinesiology & Health Science at York University in 2021. During her undergraduate studies, she completed an Honours Thesis under the supervision of Dr. Dorota Anna Crawford, where she examined the motor coordination and dendritic morphology in the cerebellum of a mouse model for autism spectrum disorder (ASD).
Kelly looks forward to learning new techniques and gaining research experience as a part of the Lochmüller lab.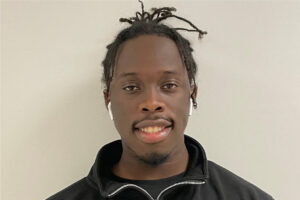 Ofosu Adjei-Afriyie is a 4th year undergraduate student in Translational and Molecular Medicine. Prior to entering the lab as an honours student, Ofosu conducted research under the supervison of Dr. Adam Rudner. With Dr. Rudner, he has discovered his own M. foliorum bacteriophage and has gone on to annotate and characterize an additional bacteriophage. In the winter of 2021, Ofosu extended his research with Dr. Rudner to investigate an uncharacterized tail assembly chaperone frameshift in bacteriophage Winzigispinne.
For his undergraduate honours project, Ofosu has joined the Lochmüller lab to study the therapeutic effects of MuSK agonist antibodies on mutant AGRIN CMS mice models.